A couple of weeks ago we sent my wheelchair to the thrift store. It was a mark of real progress in my recovery but while I'm still me, much has changed with respect to my physical surroundings and how I am able and unable to deal with them.
Let's start with a simple fact: I am disabled.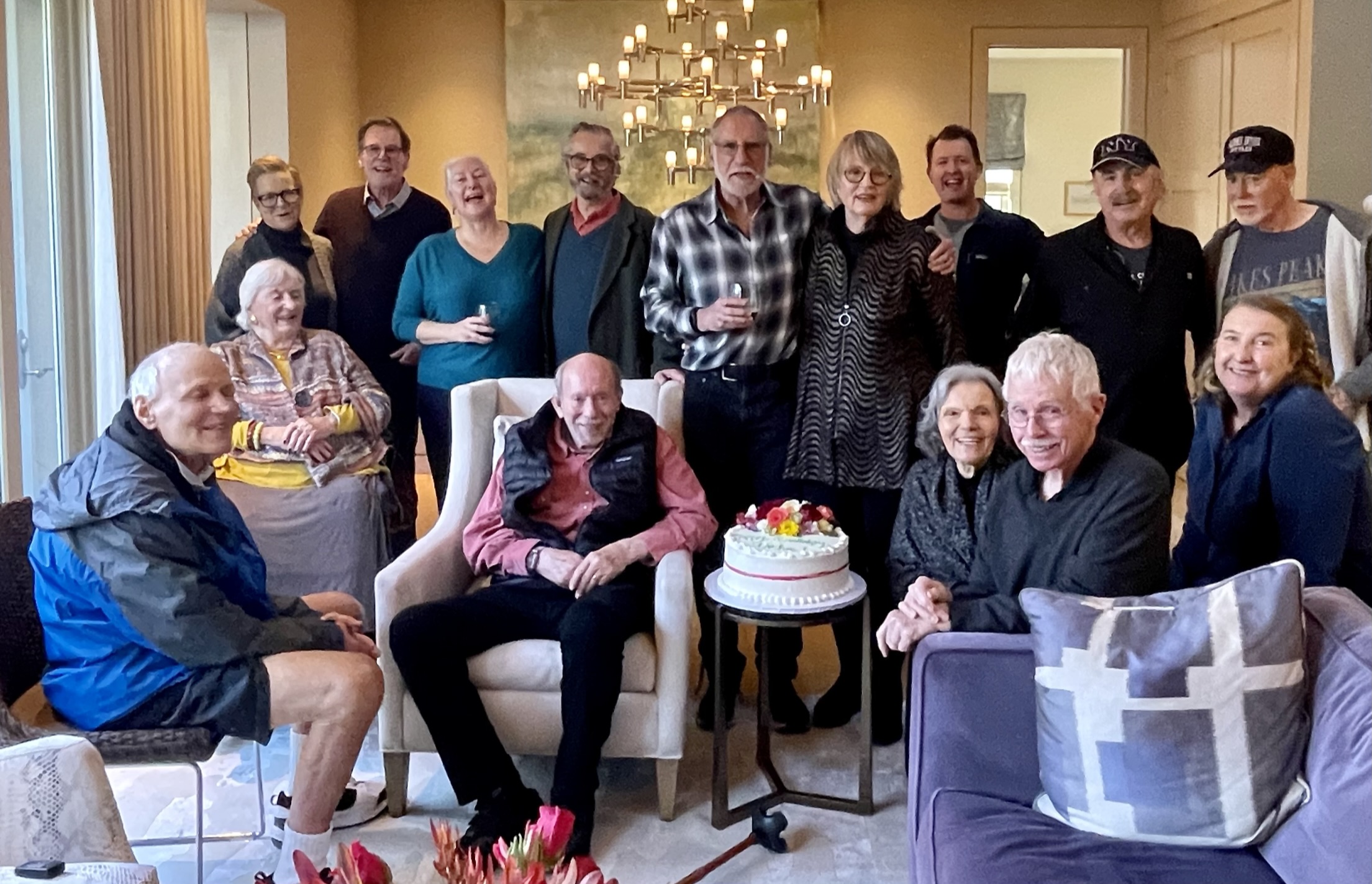 I'm not as disabled as I was when I had the stroke one year ago. Then my right arm and hand were totally paralyzed, and my right leg was almost completely paralyzed, so I couldn't walk or do anything with my right arm or hand.
Now thanks to some awesome physical therapy I can walk with a cane – not very fast or very far, but I can get around the house, out to the mailbox, from the car to the doctor's office, and so on.
And thanks to some fine occupational therapy my right hand can grab and hold some things. The fingers often stay curled as in a fist (flexion), making my hand into something like a claw. Lately the fingers have been more willing to straighten (extension) and go back and forth between the two positions.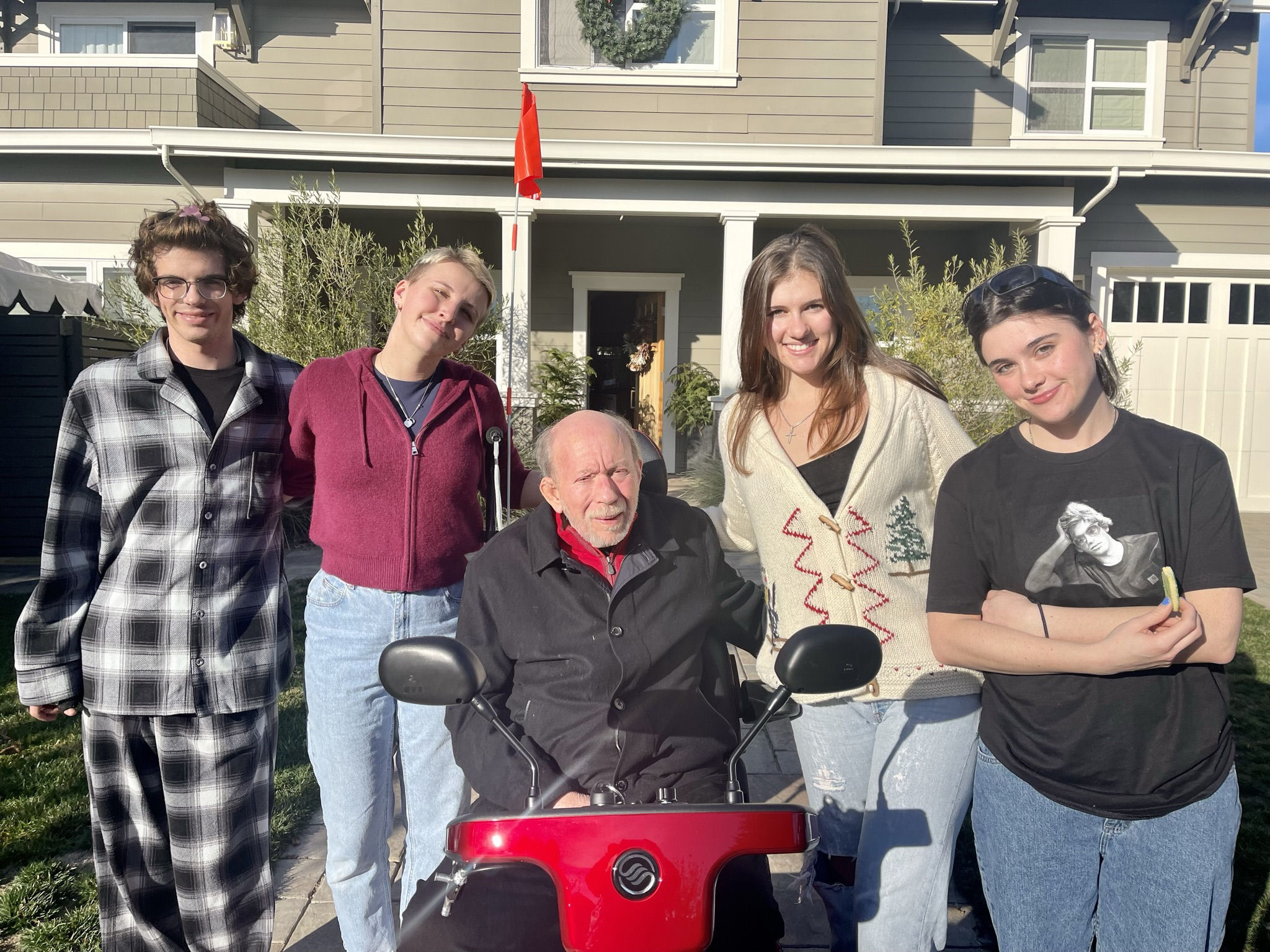 My arm moves but does not yet have sufficient range or flexibility to reach for most things. So, my left hand reaches for things, such as my iPad, then hands them to my right hand to carry. I've learned to do many things left-handed, such as eat and write my name, and I control the scooter with my left hand.
That provides me with enough motion and ability to get around the house and take care of things for myself. And now that I've got my scooter, I can get around the neighborhood and see friends, go to AA meetings, or just scoot around. It also gives me the opportunity to do "scooter walks" with Nancy and friends. I obviously can write, and reading has become pleasurable again along with word games.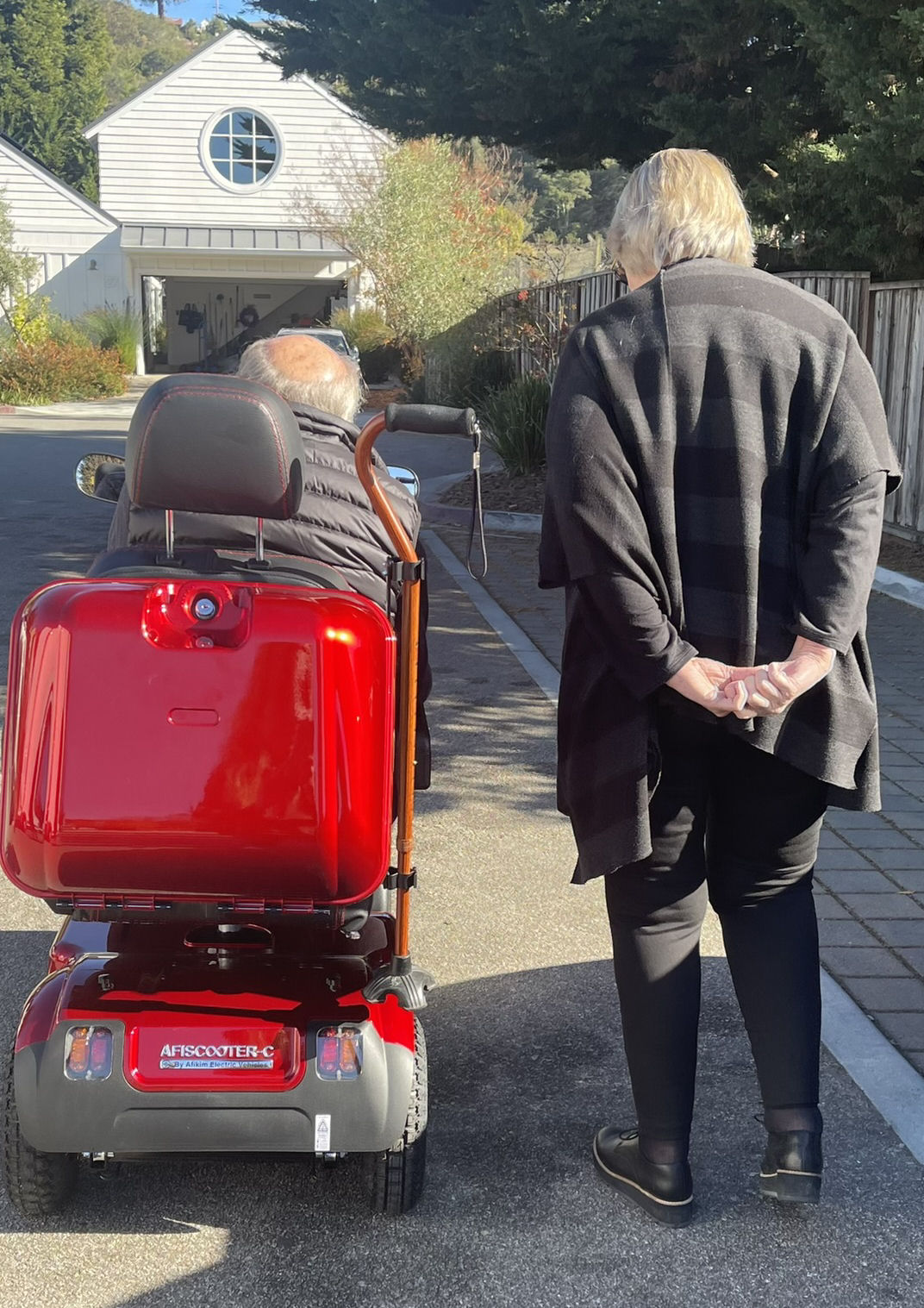 There are things that I need help with or just can't do. For example, I can bathe and dress myself but Nancy or my very capable home helper, Christina, do it so much faster that most often they take care of it. I can't prepare food, so Nancy usually makes my meals, which is the reverse of how meal prep was done before the stroke.
When all is said and done, I'm pretty content because there isn't much that I want to do that I can't do. From the moment the stroke happened I realized that the only way that I could get through this with my wits about me was to accept it and the damage that came with it.
We were fortunate that I didn't have aphasia, which meant Nancy's and my well-developed ability to communicate has served us well. I realized there would be a lot of struggles and thank God I had Nancy to support me – she has made the experience almost pleasant.
The only thing I have to do is keep up with my exercises to maintain the progress I have made and to gain even a little tiny bit more and just accept the fact that I am and always will be disabled.