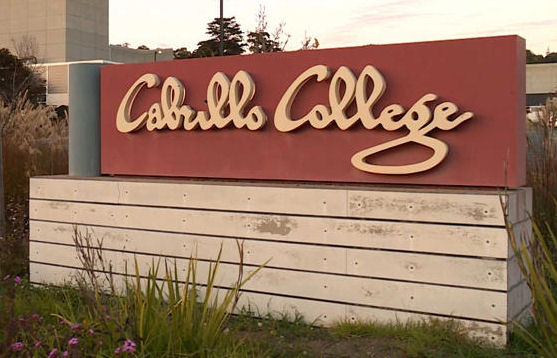 A few weeks ago, I began the rehabilitation program at Cabrillo College Stroke and Disability Learning Center. Because it's a college, all rehabilitation activities are organized into classes, mostly of 10 to 30 people.
The theory is that when people at various stages of recovery from the various maladies that Cabrillo works with work together, they will learn more and regain lost skills more quickly. And, as it turns out, they have more fun, too.
I am taking two classes there: Mobility, which is a physical therapy and balance class, and Memory, which is a class in conversation.
Mobility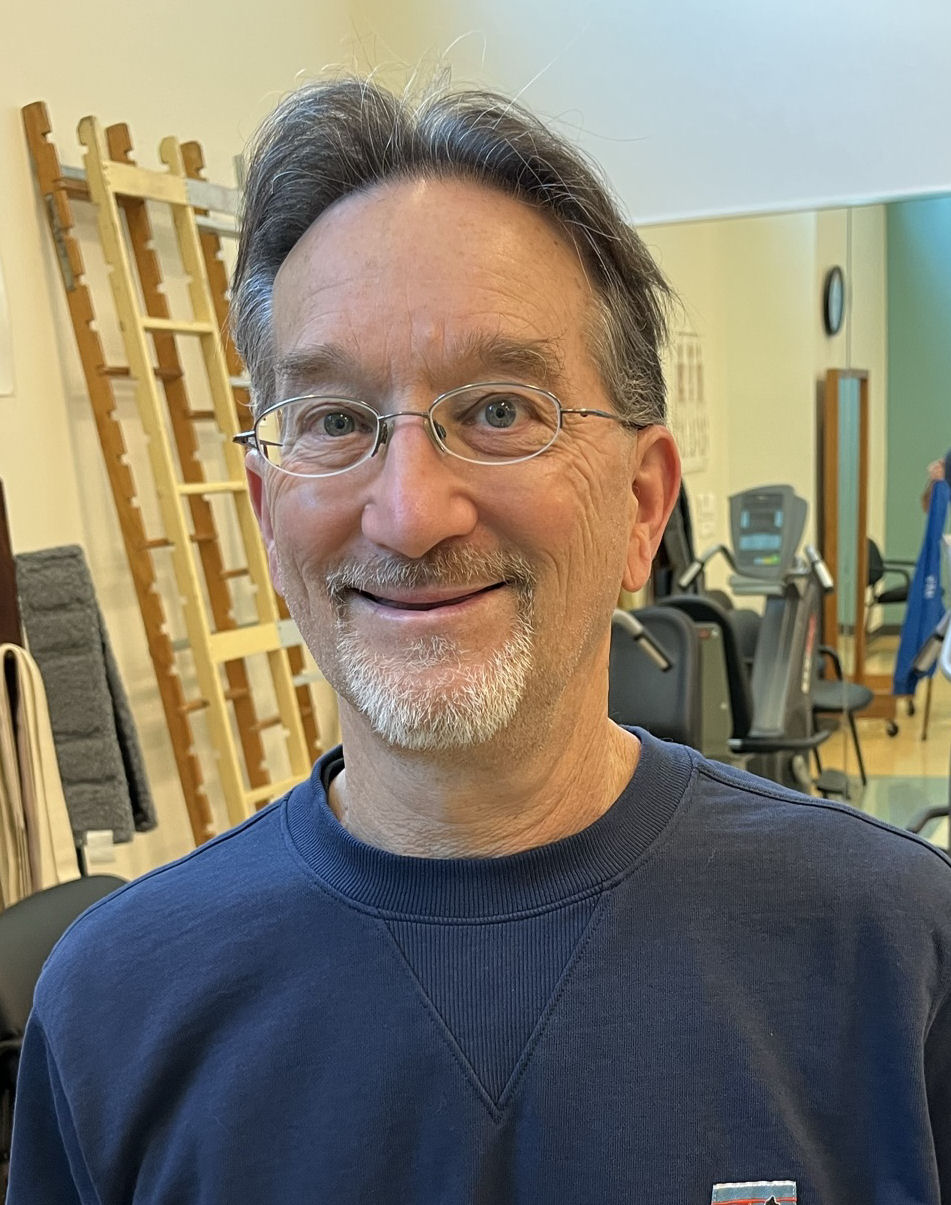 Mobility is a great example of Cabrillo's approach to rehabilitation because the students are a mixed bag of disabilities from a variety of afflictions including stroke, multiple sclerosis, Parkinson's disease, and so on.
Lenny leads the class, and he creates fun exercises and brings good cheer to his task, so there is a general level of camaraderie going on. Sometimes exercises are done as a group, other times and for other exercises they are done one person at a time.
When you do a group exercise you can look to see how other people are doing it, checking to see if you are doing it right, or seeing if there might be a better way to do it. There are standard exercises, such as sit-to-stand, knee bends, side-stepping and so on.
Individual exercises are based on one form of walking or another and usually require balance. One good example required walking heel-to-toe on a narrow plank while carrying a cooking spoon containing a whiffle ball – not easy even if you're not disabled.
When you see a severely disabled person doing a task that you might not think you can do, motivation kicks in and you give it a go, and maybe you can do it. Or maybe you can show the person sitting next to you how to do something, or that person may show you.
It's all good!
Memory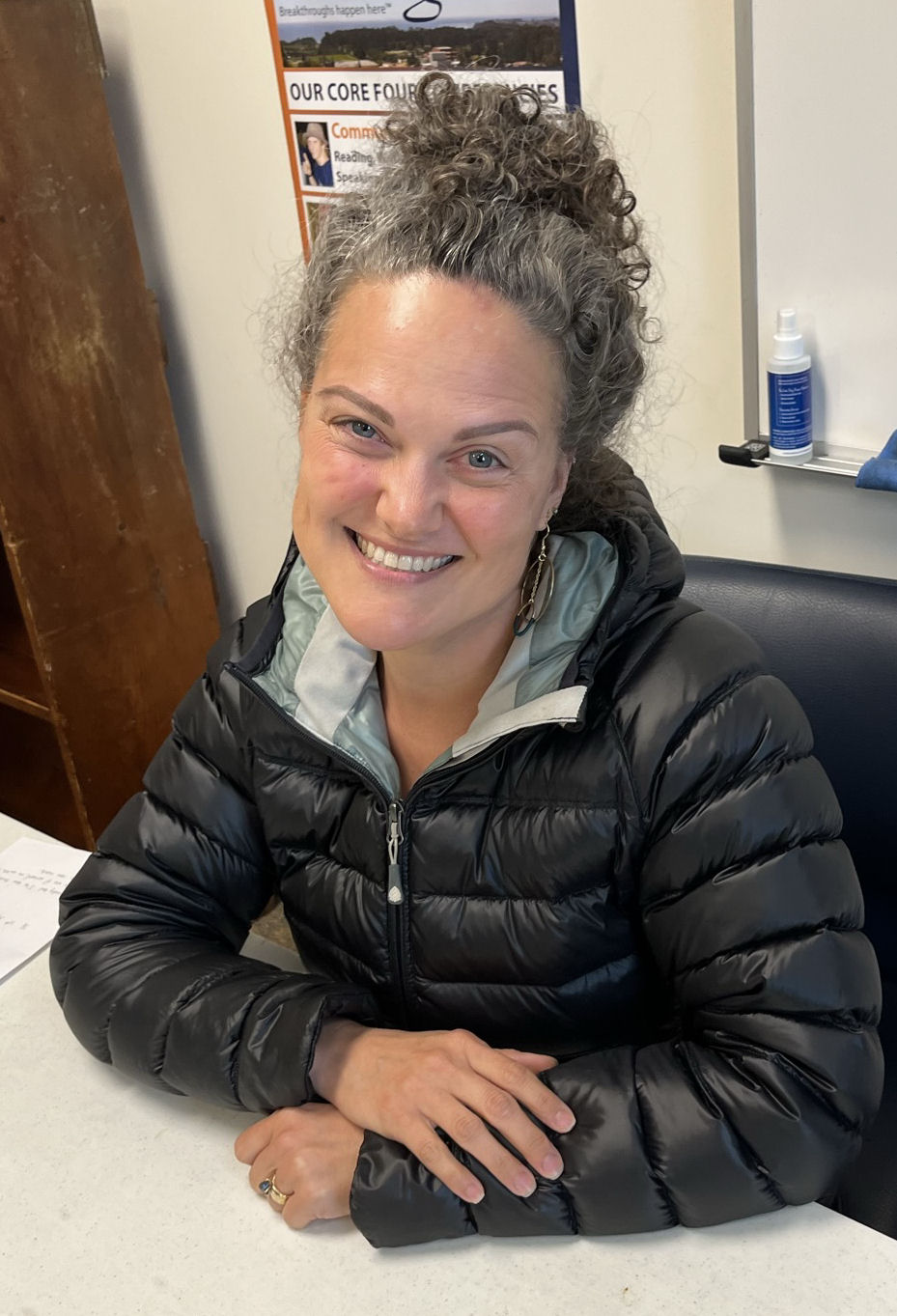 This is called a memory class because it's tuned to help people be conversant in social situations, a skill that many stroke victims and others may have lost. It also helps with basic cognition and, indeed, memory.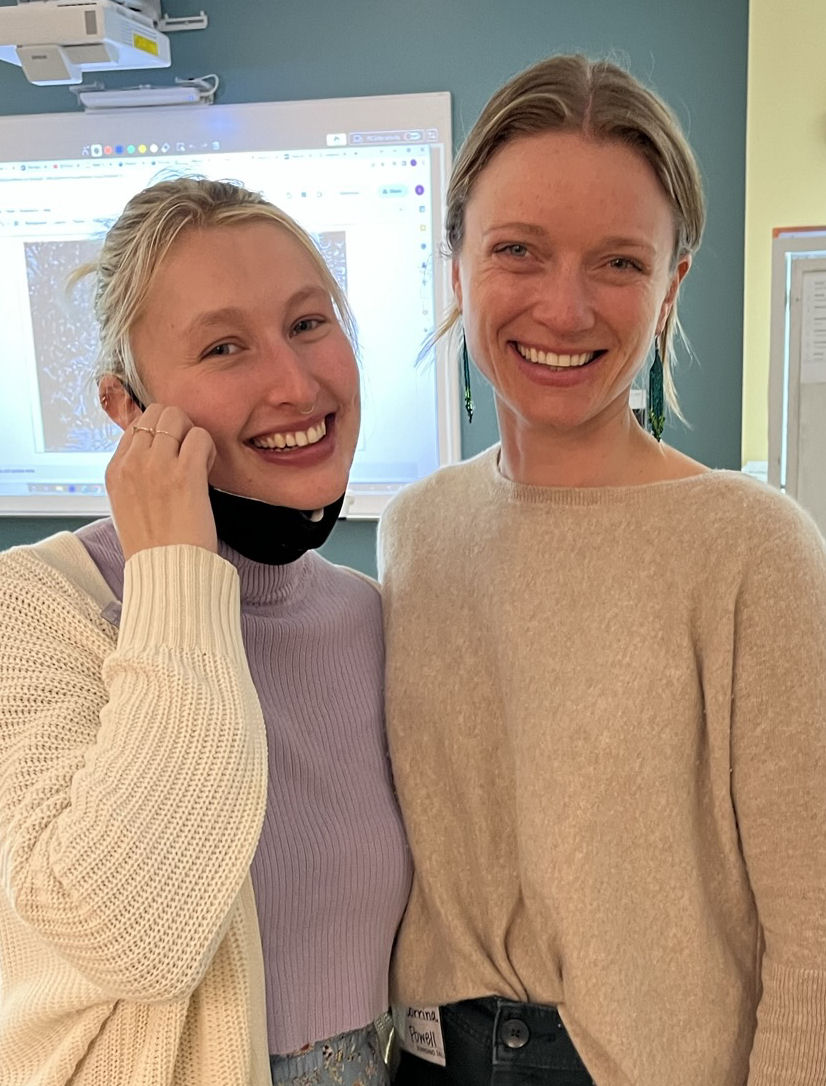 The class has about 15 students and is taught by Brandy. Many of the teaching chores – which are actually discussion-leading chores – are handled by two teaching assistants, Talia and Corina, who are quite good at it.
Sometimes the discussion revolves around a guest speaker, sometimes around a topic. For example, a professor from the Criminal Law department came and talked about best practices for crime prevention and enforcement. That created a lively discussion that brought the whole class in as it's a topic that almost everyone has an opinion on.
There was recently a college spring break, and afterwards we talked about what we did during the time off. March Madness happened at the same time, so most people talked about that.
The Santa Cruz Symphony had performed a wonderful concert featuring an homage to Ghandhi and Beethoven's 3rd Symphony, so I talked about that. Only one person knew of our local symphony, so that was a bonus to the rest of the class.
As I said, it's a discussion, and it too is all good!
In General
While I long for a more disciplined individual therapy program there is therapeutic value in working with others and getting to know them.
Besides, it's fun!