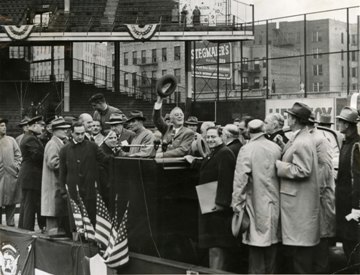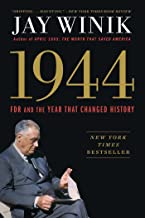 Jay Winik is one of my favorite historians not because his work is detailed but because he is a superb narrative writer who takes you right into the room or onto the field of battle when he describes what's gone on. This is his history of "the year the war was won," and he begins with the Tehran conference and ends with the death of FDR and the liberation of the Holocaust camps.
Along the way he describes in what might be described as time capsules what went on in battle and war planning, and in parallel what went on with the Holocaust as it progresses. His intimate knowledge of things like FDR's health, battle conditions, the operation of the camps, enables Winik to use his prodigious writing skills to take you along for the terrible ride that was the waning years of World War II.
As I read the book I sometimes thought that it might be better as a linear narrative, but that would not have allowed Winik to delve into the horrid details of issues like the antisemitism in the US State Department or why Roosevelt insisted on campaigning in a torrential rain during the 1944 election while he was clearly dying.
It's a great book. Don't miss it.