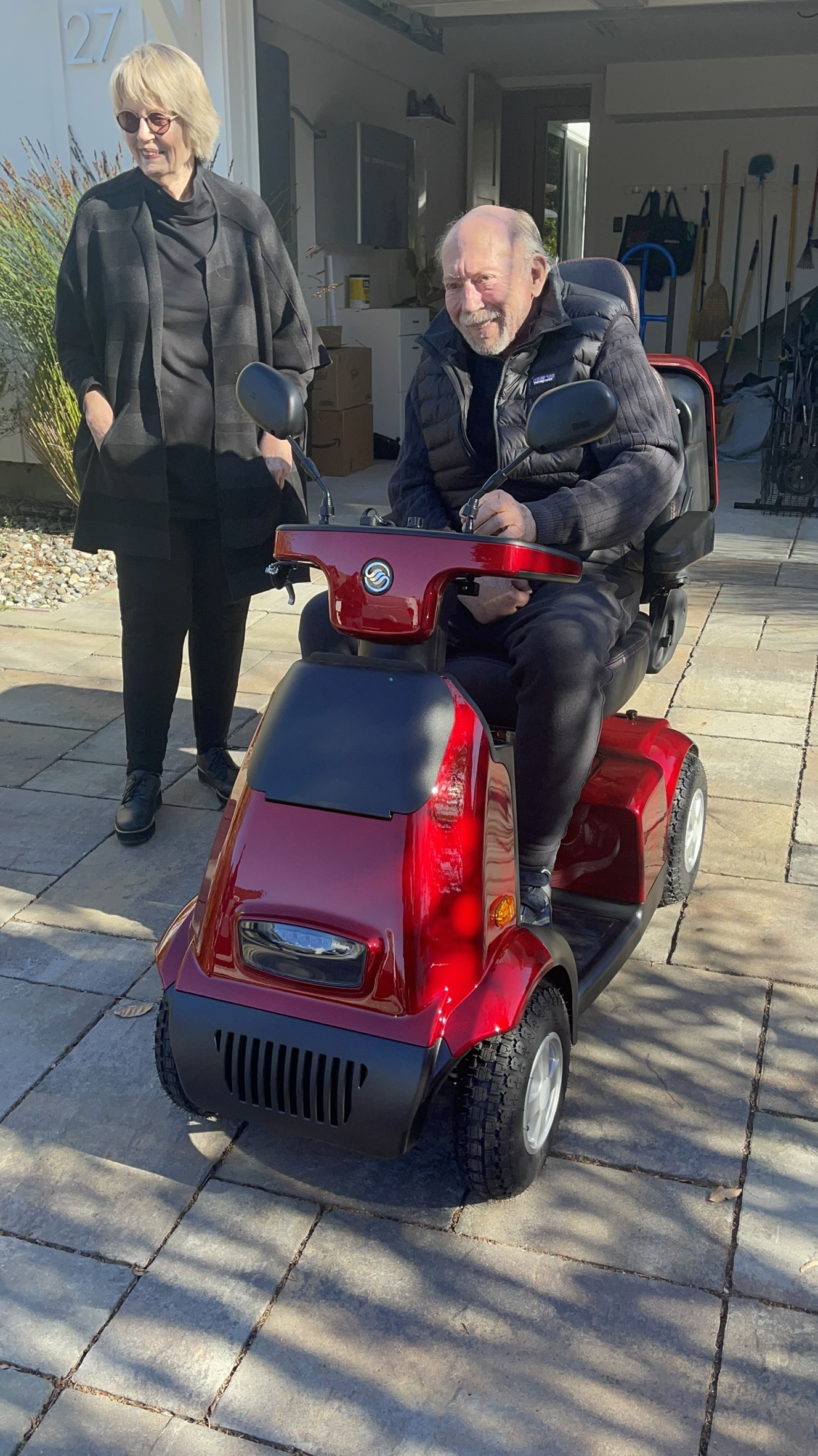 I was so convinced that I would be able to drive a car that for a long time I resisted the idea of an electric scooter. But when it became clear that I would not be driving, I began serious research into scooters.
Most of the scooters on the market were no more than toys, but with traffic in Santa Cruz as it is, I needed something with more heft to it. An Israeli company called Afikim Electric Vehicles builds industrial strength scooters called Afiscooters in Australia, and I focused on its products.
I ultimately chose the Model C-4. First, it has four wheels, which is critical for stability and second because it can be driven with the left hand, which is important for me as my right hand is disabled and cannot be relied on to steer a scooter.
In addition, the big, comfortable seat swivels, making it easy to get on and off, it has a lockable compartment on the front big enough to carry an iPad and I added a large lockable compartment at the rear. It even has a big LED light, turn indicators, cup holders and a horn, and I added a cane holder.
It's powerful and can go up to 10 miles per hour and can travel about 25 miles on a single charge. It is a little over two feet wide, making it suitable for sidewalk or indoor use. Of course, you wouldn't go more than four to five miles per hour on a sidewalk or more than one or two miles per hour when indoors.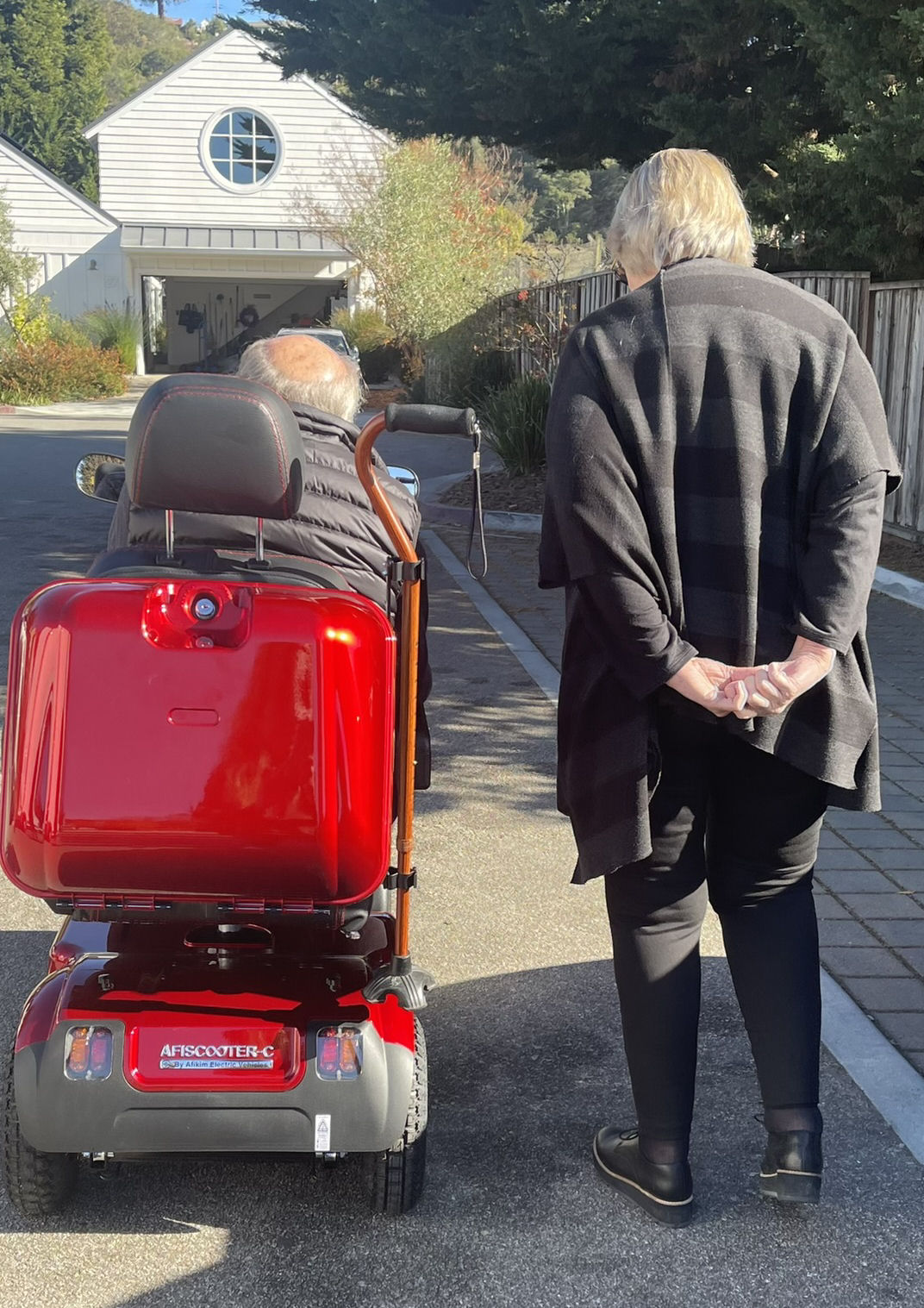 Best of all, it's great fun to drive!
The first day I had the scooter was warm and sunny, making for great scootering. I spotted my friend Michael, who rides a geared tricycle, and I caught up with him in the schoolyard for a chat.
Since then, I have rediscovered some of my old walking routes, which has been fun because they were a real source of pleasure. They're no less fun on a scooter and I'm running into people I knew who wondered where I've been. When I start a new program at the Cabrillo College Stroke Center, I hope to scooter there.
I now attend in-person AA meetings which is a real treat because since Covid started and continuing with the stroke, my attendance has been limited to Zoom meetings. Now I see friends of many years whom I have missed.
Nancy and I also take scooter walks (she walks, I ride the scooter), most recently to check on nearby Soquel Creek which was reaching flood stage during the recent "atmospheric river" rainstorms. Fortunately, it didn't flood, but we got really wet!