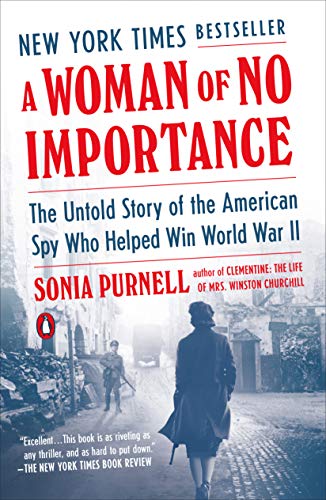 A Woman of No Importance is an unremarkable book about Virginia Hall, who was a truly remarkable woman. Born into wealth in the Baltimore area, Ms. Hall was expected by her mother to marry well and become wealthy, as she had done.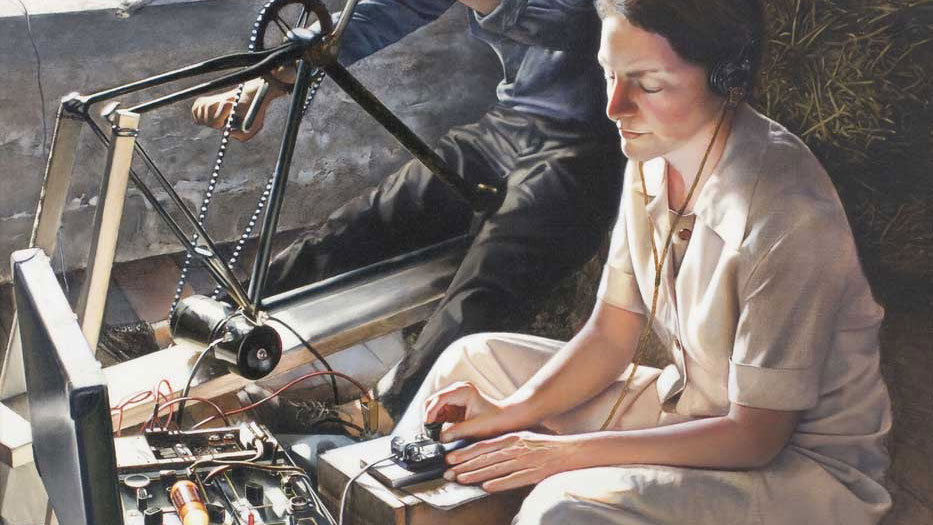 Virginia Hall was not wired that way and chose instead to pursue hobbies that included horseback riding, hunting, and fishing. She was briefly engaged but wanted the adventure of living abroad instead, and so broke the engagement and moved to Paris. Her father, who was Virginia's champion, lost the family fortune in the 1929 stock market crash, and died shortly after.
She longed for more adventure abroad, so sought a position in the American diplomatic core but was only able to secure a secretarial job. While working in Egypt she lost her left leg in a hunting accident. By State Department standards she was even less useful than before the incident.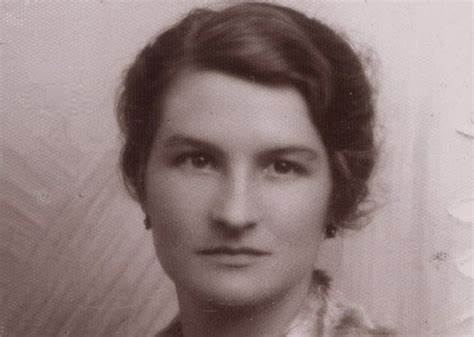 She returned to Paris and when France was being overrun by the Nazis took to ambulance driving and other pursuits to help the French people. Virginia Hall was nothing if not tenacious and this very attractive and charming woman executed a series of maneuvers the landed her with the British Special Operations Executive (SOE) where she was critical to creating the French underground army (Maquis) first in Lyon and later on after D-Day in central France.
The Maquis' Lyon harassment operations kept the Germans on their toes in the south prior to the Allied invasion of North Africa and Italy, and the later operations in the center of the country made it possible for the Allied troops to move further into France after the D-Day beachheads were established.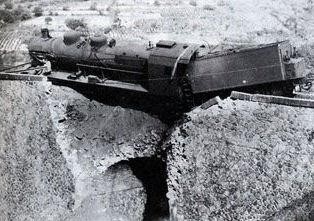 The title of A Woman of No Importance comes from the fact that although throughout her adventuresome wartime career Virginia Hall made enormous contributions to the Allied effort in France, and is seen by some as the critical factor in making D-Day into more than a beach landing success, she was not given much credit by the military and diplomatic hierarchies of the Allied governments.
It obviously had to do with the fact she was a woman, and one with a wooden leg at that – never mind that she climbed across an 8,000-foot pass in the Pyrenees during winter on that leg. To the guerrillas she led, however, she was respected for the important leader that she was, a person who always got the job done without complaining, whatever the job was.
I found author Sonia Purnell's approach to Ms. Hall problematic. The author had spent years digging up information about Virginia Hall, much of which was in secret files. Purnell's work is quite complete, but its very thoroughness burdens the book with a writing style that insists on describing the most minute details of a place, a person, an operation.
Historian Steven Ambrose once said in an NPR interview that an historian who is not a good storyteller is not a good historian, and by that standard Sonia Purnell fails as one. There are segments of the book where she does tell a good tale, but they are not glued together, some are left incomplete, and others have incorrect dates. Her tendency to create arduously long sentences makes matters worse and, frankly, her work deserved better editing to eliminate that problem.
That aside, if you are a World War II buff it's an important book about a truly remarkable hero of the war.